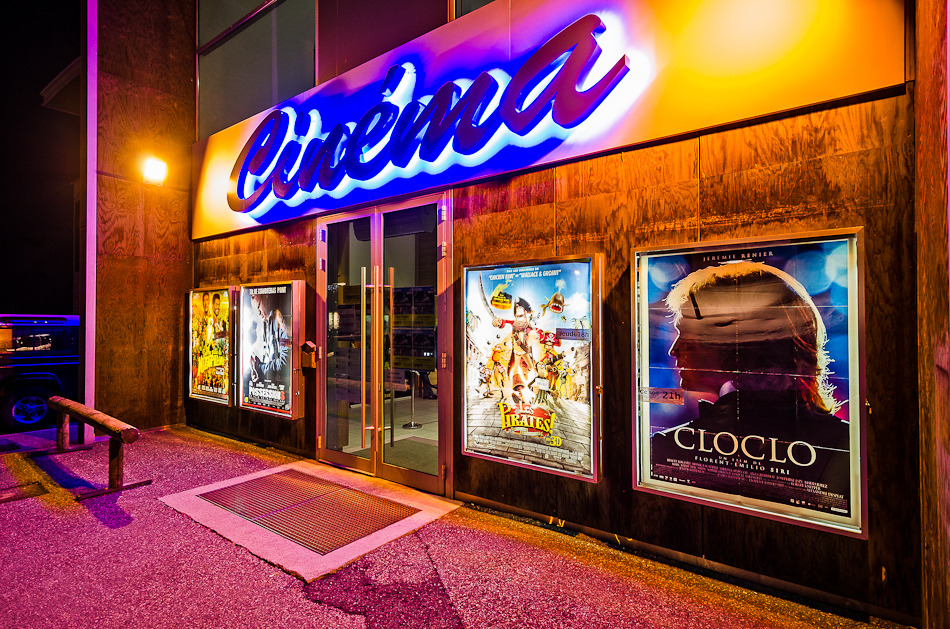 The cinema in Tignes welcomes you to its two screens with a varied selection of films for all the family: comedies, thrillers, adventure, cartoons, art-house cinema, movies in their original version…
Digital projection and one 3D screen.
Contact: +33 (0)4 79 06 66 62
Prices:
Adults / €9
Children under 14 / €5
Under 3 / Free admission
3D Glasses / €1.50
SUMMER 2017
Open from 25/06 to 01/09 from Sunday to Friday – Closed on Saturday.
Two showings at 6 pm and two showings at 9 pm every day. Showings at 2.30 pm if the weather is bad.
A MOVIE FAN? Take full advantage of our subscription offers to get the most out of your film-going!
Subscriptions: 10 showings / €65 (€6.50 per showing) 6 showings / € 45 (€7.50 per showing)
Parking free during showings (information at reception)
(owner spokesmen: information at the till).